Artists and citizens showed solidarity with Genc Fuga, his wife expresses gratitude: I bow before your love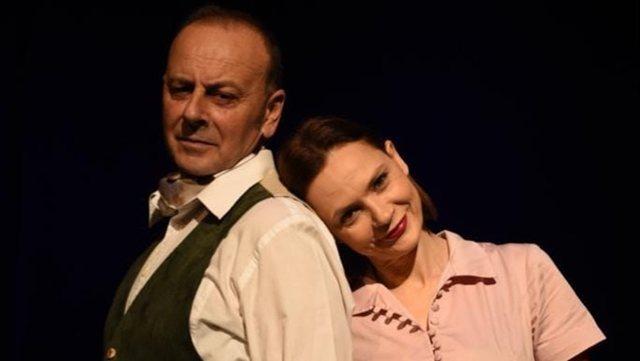 After the difficult days in the hospital, the actress Enerjeta Jani Fuga thanked all those who helped to perform the operation of her husband, the actor Genci Fuga. Through a post on "Facebook", the actress thanked by name all those who stood by her during the difficult moments, while she also shared some details about her husband's condition. According to her, the operation has been successful so far, but the recovery will be another process in itself.
FULL POST:
The truth and my gratitude. For a matter of seconds, I would post a status of gratitude and thanks for all those who acted and stood by me. They bring me the link that the government allocated a fund of 2 million new lek for the intervention of Genci. After that, I felt that what I had prepared to post would be misinterpreted and I didn't post it, not wanting to in any way violate Genci's dignity and my respect for him. But as a couple, in addition to the principle of gratitude, we also have the principle of truth, and I decided to add to my thanks the truth of that night and why maybe those who are part of the truth of thanksgiving would not like me to publish it. (I apologize for this) But I can't stay without saying these truths and thanks. I want to start from the difficult moment when my finger gave "something" to the post on Instagram and FB. As soon as the post came out, it was an immediate reaction of awareness that warmed my heart and filled me with strength, with the strength that is necessary in those moments. The operation had just started and at the door of the hospital appeared a person who for me is the General Director of the institution where I work and I had addressed my call but he came to me like Alfred Peza, he came with all the humanity and human support of above all with the optimism that everything will turn out fine. With him by my side, I received a phone call from Claude the American (as I often hear him called) who gave me the reassurance that I needed in the moments that were happening the intervention, the certainty that I had in the future. Thanks to Professor Mevlan Shanaj and Director Kico Londo for the phone calls. Thank you Ms. Manastirliu for the immediate support and continuous interest.
Thank you Mr. Veliaj, also for your support that you show him as often as needed. Many thanks to the skilled doctors Dr. Eugene, Dr. Arben, Dr. Gent and Dr. Vojsava who worked miracles in that difficult situation of Genc. Thank you to Professor Petrele who is ready to wait for me at any moment. Thank you from the heart for all my relatives, benefactors, colleagues. And finally, but not least, I thank the soul of all the simple people who became one with my pain. Thank you for every prayer of yours that made my heart stronger. Thank you for every heart contribution that you received from me through miracles, seeing that in a record time, many hearts that joined together gave me breath, faith, security. Kamber Mici, thank you for helping me open a GoFundMe account.
Genci, with God ahead and with all the love of people, we will both have a difficult road ahead... but as it should be because many people with their generosity have made it possible for us to have this road affordable.
And finally, Flor Mumajesi, I know you want to tell me why, but I can't help but tell everyone that you have a heart of gold. Thank you for that heart support from the first moment.
Dear friends, known and unknown, especially you unknown ones who bring the greatness of Genci so warmly to me with respect and sympathy for him. I address you by telling you that I have never known how to be good with words, but I have never spared the words of my heart because they are always true and when they are true, they are felt. My truth is love and respect for all of you who were with us. I bow before your love as I bow on stage before your applause.
I love you!!!!!