A hot week and in the horoscope, Mary makes a fiery prediction: The fight for power is coming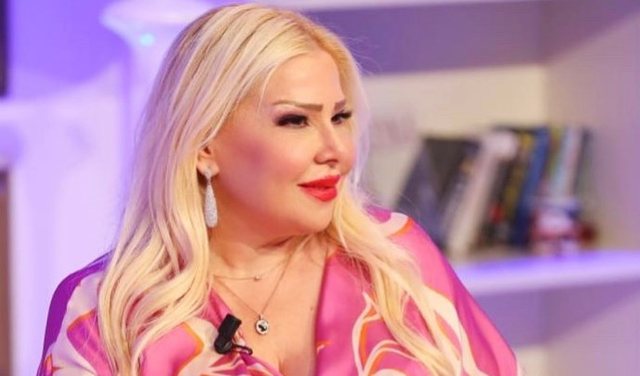 The end of the month of July will be concluded with the knocking of the struggle for power. According to Meri Shehu's prediction for "Rudina" on Tv Klan, the opposition of the planets have already started and we will see them become stronger during August, starting the games to dominate.
August will be under the influence of Venus in Virgo, which means that feelings will not only be expressed in words, but will also require actions.
Meri Shehu: This is a very interesting week, it is the end of the month. It's like saying, we part with something beautiful to go to something even more beautiful, but what we've experienced always remains somehow like a dream that some have realized and some haven't. But how will this week be?
This week will be really hot, but for people in power it will be even hotter because the sun that has just set in opposes Pluto in Capricorn that is about to be in Aquarius and people who have power, fame or want power face a great test or may seek more dominance in their lives, they will be asked for more power to show themselves. We will hear that figures with great political power, but also abroad, will face important things.
For the common people, Venus from the sign of Leo will enter the sign of Virgo this week, which requires concrete things, so many fell in love, promised, rejoiced, received gifts, now it's a matter of taking stock. The whole of August will be hot, but a month of balance in the economic and erotic fields and a little restrained in the expression of feelings or reserved.
Aries – 3 stars
The first three days of the week Venus is still in Leo and they still get the feeling, the beautiful euphoria. Then we see them thinking, they get into a job or they will be proposed to, they will start a relationship at work, everything related to work makes them more restrained, more reserved because the environment itself does not allow you to express charm or erotic energy. Work commitments will be very big and economic issues, but they will have very good health news, many Dashes will improve from this side.
Taurus – 2 stars
How long will they pass this period of the first 2-3 days because we will see that in family matters they will give and take a lot, but later they will love concretely. In addition to the words of the partner or cohabitant, they will want concrete plans together, so they will ask for vacations, commitments, but I think that during them they will maintain the middle line of their balance and hospitality.
Gemini – 3 stars
They are in a good phase because they will deal a lot with business, family matters, they will fix or buy a house, they will put people in them, they will have parties, so their family life will be sweetened. Despite the fact that they have traveled a lot and will travel these first 2-3 days, they will have good news, but the Gemini who have power will not receive the good legal news in this period.
Cancer – 4 stars
Është një nga shenjat e favorizuara, favorizhet ekonomikisht, do marrë dhuratë por do merret edhe me çështjet ekonomike. Hyrja e Afërditës në Virgjëreshë iu jep një prioritet për të qenë njerëzit që mbështesin të afërmit, dikush do shkojë e do kërkojë ndihmën e tyre, mendimin, pra do jenë të dobishëm. Gaforre, det dhe dobishmëri këtë periudhë.
Luani – 4 yje
Dielli sapo është futur në shenjën e tyre por me një përballje shumë të fuqishme me Plutonin, ndaj vetëm Luanët që kanë dhe duan shumë pushtet do hasin një problematikë të madhe këtë periudhë, do kenë çështje shëndetësore, marrje pushtetesh, luftë ose lojëra. Megjithatë, ende e kanë Afërditën në 2-3 ditët e para të javës, më vonë do favorizohen ekonomikisht. 2-3 ditët e para do kenë lajme të mira në jetën erotike.
Virgjëresha – 3 yje
Do kenë mendime dhe ëndërrime të mëdha por mund të lënë pas një projekt që nuk është aq i dobishëm për natyrën e tyre, por me hyrjen e Afërditës në shenjën e tyre do ëmbëlsohet jeta e përditshme, mundësi për të shijuar, dalë, argëtuar dhe për të bërë gjëra që i bëjnë të ndihen mirë.
Peshorja – 3 yje
Është një nga shenjat më pikante të kësaj periudhe dhe do zërë vendin e dikujt që do largohet në luftë pushtetesh, do marrë dominancën por Afërdita e tyre hyn në Virgjëreshë ndaj do luhen shumë prapaskena, lidhje të fshehta që nuk do deklarohen në këtë periudhë. Në çështjet tregtare do ketë shumë marrëveshje të fshehta dhe bashkëpunime në prapaskenë.
Akrepi – 4 yje
Fillimin e javës e kanë shumë të fuqishëm, do vazhdojnë me reklamën, publicitetin e vet pastaj Afërdita në Virgjëreshë iu jep shumë mundësi njohjesh, kontaktesh por edhe realizim qëllimesh të mira në jetën e tyre dhe fusin në hambarët e tyre të mira materiale dhe produktivitet.
Shigjetari – 2 yje
Fillimi i javës është shumë i mbarë por më vonë bie ritmi dhe do merren shumë me punën, karrierën, forcimin e marrëdhënieve në çift dhe të një marrëdhënieje që kërkojnë ta bëjnë në çift dhe do iu duhet të bëhen seriozë në mënyrën si do menaxhojnë ndjenjat dhe pasionet e tyre. Megjithatë, Shigjetarët janë në parametra pozitivë por jo shpërthyes.
Bricjapi – 3 yje
Do shijojnë shumë, Jupiteri është në Dem dhe është vit i favorizuar për ta si dhe Afërdita që hyn në Virgjëreshë bëhen tre shenja toke që merren vesh shumë mirë me njëra-tjetrën, japin e marrin në menaxhime, ekonomi, dashuri dhe do gjejnë rrugën edhe në pyllin më të errët sepse do kenë një lidhje të mirë me tokën në këtë periudhë.
Ujori – 3 yje
Shumë planetë përballë tyre, është futur edhe dielli tashmë. Duket sikur pushtetin e marrin partnerët, bashkëpunëtorët ose dikush që është antagonist. Kjo vetëm për 3 ditët e para sepse më pas shndrisin në të gjitha llojet e mënyrave dhe sidomos në punë e ekonomi do jenë menaxhuesit më të mirë të kësaj periudhe.
Peshqit – 3 yje
Venus opposes their sign in Virgo. In addition to romance, they will also see the practical side of expressing feelings. They will not be able to avoid it with beautiful words, but they must give a concrete action, work or firm, after all, which is sealed by Venus in Virgo, who knows how to do it very well with its own rule. Pisces must make decisions in their personal lives and in important collaborations./tvklan.al