August with quarrels and tensions for these horoscope signs, the forecast of the month by Meri Shehu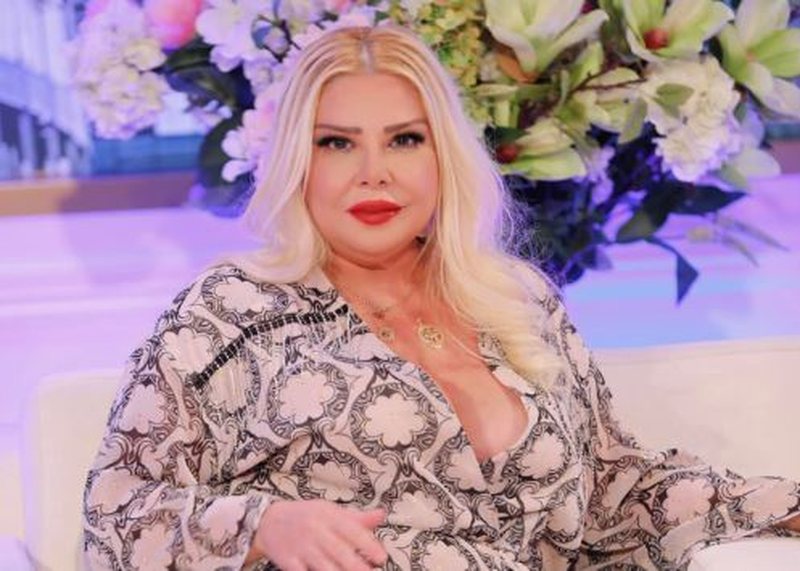 • ARIES
This month seems very erotic for you but also antiphatic. On the 16th, you can find your destiny as soon as you start again where you left off. Work is busy and debates begin and become more complicated from the 23rd. Health as well. Melancholy on the 30th with the full moon in Pisces. But also romanticism.
• BULL
Many conflicts in family matters since August 1. Many economic problems get complicated and fail for you this month. A cohabitation or relationship will take on great proportions. And in relation to your creative work, there will be tensions and be careful not to reveal your flaws. After the 23rd, you are given the opportunity to fix the relationship or ask for some more time. On the 16th, you will have a bad surprise.
• THE TWINS
The struggle for existence in work and family will take all your attention. A golden opportunity on the 1st for a contact abroad or a trip will not be missed. A new path opens for you on the 16th in communication or work plan but also in your personal life. Take care of family relationships starting on August 23 with the return of Mercury to the opposite side.
• THE CRAB
This will be the month that you will continue to deal with the economy the most. The big ozone hole that has opened in the economy will be visible on the full moon in Aquarius. Then quarrels and problems with relatives and legal issues or trips abroad will begin. Mercury opposite on the 23rd brings you back once again to the issues that will be opened to fix. On the 16th you will have some economic favors and on the 30th of August you will be out of the country.
• LION
This month, on August 1st, brings you luck as a couple in love. After the 23rd, you will see how you can arrange everything in your favor. On the 16th, a great release comes into your life. In your career, a good opportunity awaits you on August 30. In the social circle, you will have many contacts and goals that become complicated. Take care of your health.

• VIRGIN
Mercury and Mars in your sign will not cause you to be always in the middle of debate, plans, contacts, but also quarrels. Be careful not to get carried away, as even personal matters are complicated and secret affairs ready for scandals. Only after August 16 will you be able to recover yourself. On the 23rd, some personal issues start to get complicated with Mercury opposite in your sign. A lot of work and apocalypse in your daily life that starts on August 1 with the full moon in Aquarius. Only on August 30 will you understand how much you love your partner or what you are facing concretely from all the ghosts of this month.
• LIBRA
Shume prapaskene sherre e debate do behen pas kurrizit tuaj ne lidhje me ju dhe punen tuaj. Ne datë 23 keto do komplikohen aq shume sa duhen zgjidhur nga ju me shume kujdes !Ne dt 1 keni fat ne Dashuri dhe romantizem. Ne datë 16 ju pret nje udhetim i bukur dhe pritet mjaft ambicioz ose nje shans i dyte ne dashurine e humbur. Ne datë 30 me henen e plote ne Peshk kujdes shendetin.
• AKREPI
Shume ceshtje te rendesishme ne lidhje me famen dhe karrieren tuaj duhet te zgjidhni kete periudhe. Pas datës 16 rikthehen mundesite e humbura dhe shanset te ndriconi ne dashuri e pune. Hena e plote ne datë 1 ne Ujor ju ndricon ne familje e shtepi duke ju dhene harmoni hapesire dhe shoqeri. Por pas dt 23 do sqaroni qellimet tuaja. Ne dashuri do jeni percaktues dhe frymezues per nje lidhje te qendrueshme pavaresisht se te tjeret ju bejne ankesa. Ne datë 30 Gusht do keni nje takim erotik mjaft romantik ne henen e plote ne Peshk!
• SHIGJETARI
Shume debate familjare e tension ne pune do keni kete muajin Gusht. Ne datë 23 Merkuri i kundert do ti komplikoj me shume marredheniet tuaja me eproret apo familjaret. Disa projekte shtyhen e komplikohen. Ne dashuri vetem pas datës 16 do gjeni paqe apo fuqi per te rifilluar. Ne datë 1 hena e plote ne Ujor ju sjell ide shume perparimtare dhe moderne por edhe nje takim shume te rendesishem me fatin e nje mesazh shume te rendesishem e udhetime.
• BRICJAPI
Probleme me ligjin me udhetimet dhe me te afermit do cilesohej ky muaj per ju por gjithmone me mundesine qe fjalen e fundit ta thoni ju. Hena e plote neser ne datë 1 Gusht do ndikoj ne ceshtjet ekonomike shume fuqishem per tju hapur pak probleme. Nje bashkepunim i ri pas datës 16 do jete celsi i fitores per ju. Rregullimi i shume gabimeve fillon pas datës 23 Gusht me Merkurin e kundert ne Virgjeresh. Ne datë 30 do ndjeheni sikur treni kaloi mbi ju.
• UJORI
Muaji fillon fuqishem per ju me Henen e plote me te bukur te vitit ne shenjen tuaj. Ju plotesohet nje deshire dhe i kompleksoni te tjeret dhe partneret ne cift. Cdo kush para jush do ndjehet i humbur. Pas datës 16 Gusht filloni nje jete te re dhe i jepni fund perfundimisht marredhenieve qe nuk kane me vlere ne jeten tuaj. Merkuri i kundert ne datë 23 i sqaron ceshtjet ekonomike qe ne datë 30 Gusht te ndjeheni te plotesuar.
• PESHQIT
August 1st finds you melancholic and you may drown with a spoonful of water. The full moon in Aquarius reminds you that your dreams should wait at least until the 16th to clear the blocked road. In the relationship with others, there will be many arguments, misunderstandings and fights. After the 23rd, a kind of adjustment begins with the opposite Mercury in front of you. On the 30th, the full moon in your sign can bring a long-awaited wedding celebration.