Tried to keep it a secret, Marina Vjollca inadvertently shows her daughter's portrait for the first time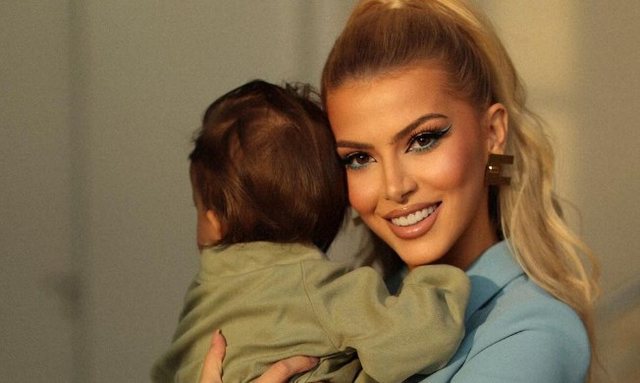 Marina Vjollca and Getoar Selimi have been very tight-lipped about their little girl. There have been no shortage of photos with Marget, but the couple has taken care not to reveal her portrait until today.
But it seems that the moderator has broken the rule, sharing with followers an image of the little girl when she was a baby. She posted on Instagram a screenshot of a family group conversation on WhatsApp, where Marina Vjollca had set Marget's photo as the cover.